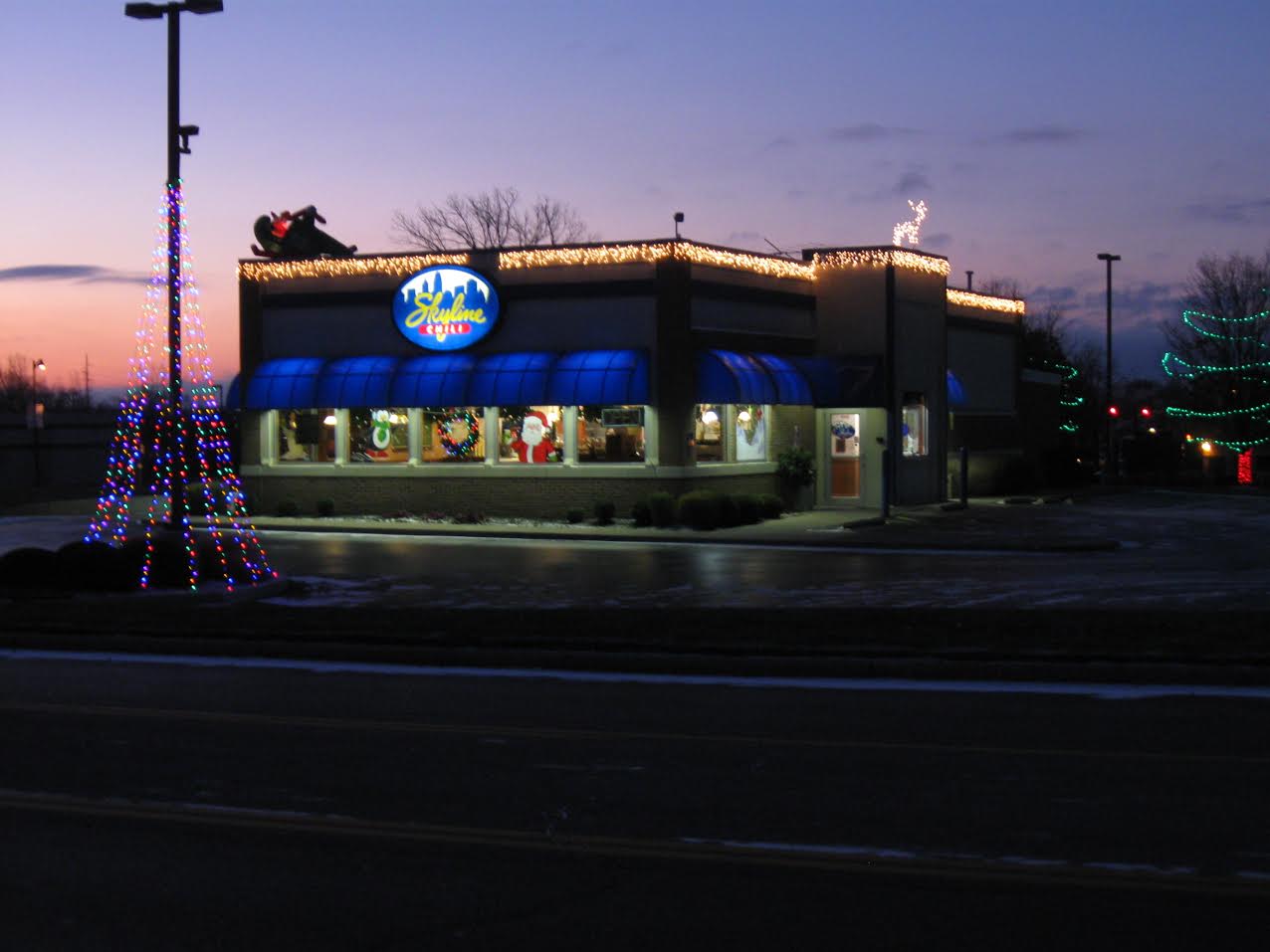 Welcome to the Locally Owned Dayton Mall Skyline restaurant...
We have been serving the South Suburbs for over 32 years.
Our store is located at:
8906 Kingsridge Dr
Dayton, OH 45458
(937) 434-3952
behind the Dayton Mall in Miami Township (formerly located at 39 S. Springboro Pike in Miamisburg)
You can find us by checking out the DIRECTIONS page.
Normal Hours of Operation:
Mon - Thurs 10:30 am to 9:30 pm
Friday 10:30 am to 10:00 pm
Saturday 11:00 am to 10:00 pm
Sunday Noon to 8:00 pm
Make sure to check out our current COUPONS, and PROMOTIONS & SPECIALS. You can also learn some fascinating facts about Skyline on our FAQ page.
If you would like to receive updates via E-mail, sign up for our monthly CONEY BYTES NEWSLETTER.
If you have any comments or suggestions for the site, please LET US KNOW. We would love to hear from you.
Thank you for your continued support. We look forward to seeing you very soon!
Mark, Cindy, Chris and the Staff